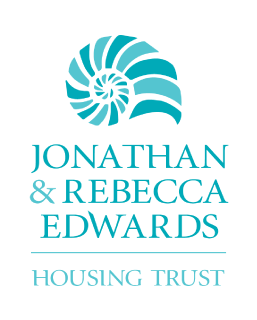 Latest News
Please browse the latest news from Jonathan and Rebecca Edwards Housing Trust below.
GARAGE/STORAGE SPACE
The Charity currently has Garages/Storage space available please contact the Charity for details
26 Jan 2019
JRE has a vacancy for a Trustee as part of the Board of Trustees The Trustees meet infrequently (twice a year) as much of the work and decision making is completed online, The Board consists of 5 Trustees currently. The Board is open to all skills and experience although financial knowledge would be a useful addition. Anyone interested should initially contact the Clerk to the Trustees Nigel Reed on 07557 142906 or enquiries@jrecharitytrust.co.uk
Read more...
26 Jan 2019
JRE Charity Trust currently has a property available at Wyke Road Weymouth. The property is being refurbished and applications are now open. Please apply using the application form available on this site and note the rules and regulations. If you have any difficulty downloading the application please contact the Clerk to Trustees on 07557 142906
Read more...
More News
News Categories